Can you believe it but due to extreme censorship on FaceBook we now have to resort to pictures of vital news.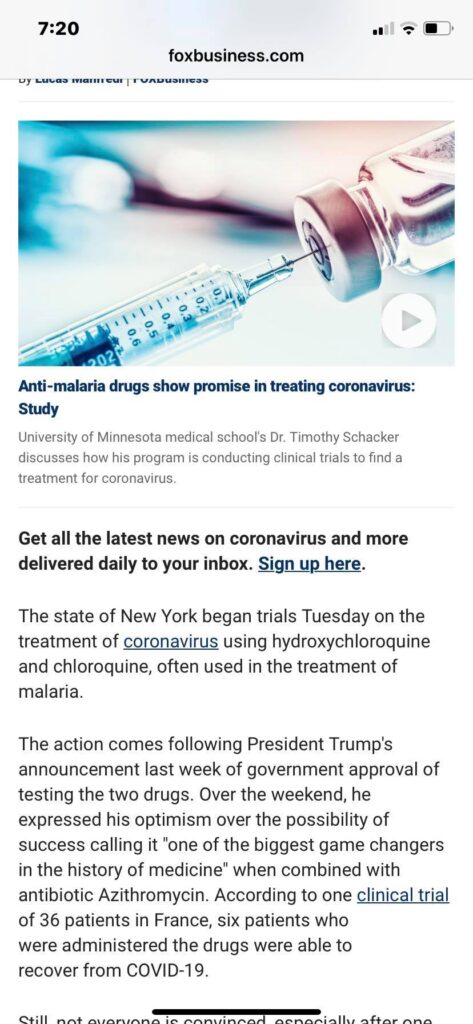 At least someone had the courage to speak out but look at how he is condemned…They all want to smash us to a pulp.
DR.SIMONE GOLDS GETS SACK FOR SPEAKING OUT – See Dr Simone Gold. She has been using it successfully and lost her job when she spoke out. See Bitchute for her clips. https://www.bitchute.com/video/nNJRY47bDLiB/ I cant embed I am sorry..
Labor has labelled comments by the federal Liberal MP Craig Kelly "offensive" and "irresponsible" after he questioned whether Daniel Andrews could be criminally liable for blocking the use of hydroxychloroquine to treat Covid-19.
The use of hydroxychloroquine has been championed by Donald Trump, but the most reputable global studies have found it is ineffective as a treatment, and it can have severe and even deadly side effects if used inappropriately.
Kelly's suggestion that the Victorian premier "and others" could be liable for industrial manslaughter appears to have no legal basis, is at odds with his own government's cautious approach and ignores months of evidence that the drug is not a wonder treatment for Covid-19.
In a late-night Sunday or early-morning Monday post, Kelly posed the question: "COULD THE VICTORIAN PREMIER (and others) FACE 25 YEARS IN JAIL FOR CONTINUING TO BAN HYDROXYCHLOROQUINE?"
The post was accompanied by a graphic with a Herald Sun article by Terry McCrann targeting Andrews for listing hydroxychloroquine as a controlled substance in April, and a mocked-up image of Andrews behind bars.
Kelly also posted that the ABC should be defunded over what he called "appalling" coverage highlighting the politicisation of the drug. Other posts suggested hydroxychloroquine was responsible for fighting Covid-19 in Kazakhstan, Morocco, the United Arab Emirates, Turkey, and India.
The shadow health minister, Chris Bowen, responded in a tweet labelling Kelly's posts "offensive and dangerous".
"Suffice it to say there is one body which determines drug safety and efficacy and it's the [Therapeutic Goods Administration]," he said. "Trumpian rants by Liberal MPs have no place in fighting this pandemic."