Our Project is IONIZING HYDROGEN– By doing so enables a reaction with air components giving a huge ENERGY BOOST making it far more advantageous for any HYDROGEN APPLICATION especially for COMBUSTION ENGINES.
NEWS – MAKE YOUR OWN COLLOIDAL SILVER – HIGH POTENCY – UV ENHANCED
In the medical world known as SILVER NANOPARTICLES
SPECIAL OFFER – If you are not happy with the AMAZING BENEFITS that SILVER NANOPARTICLE TECHNOLOGY CAN DO FOR YOU – SIMPLY RETURN FOR A FULL REFUND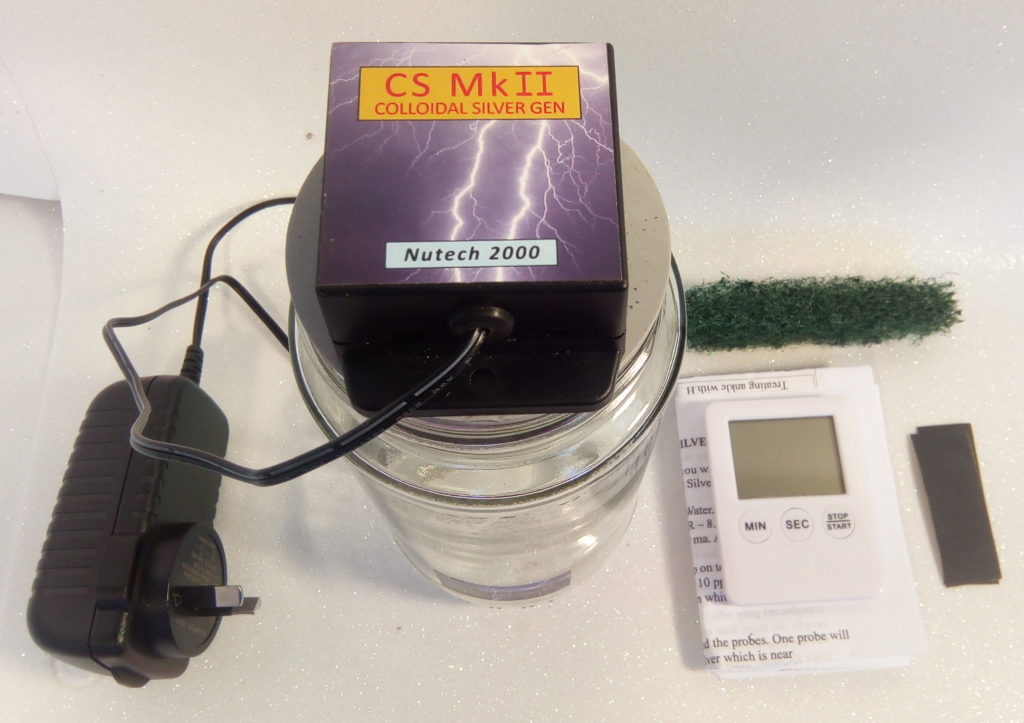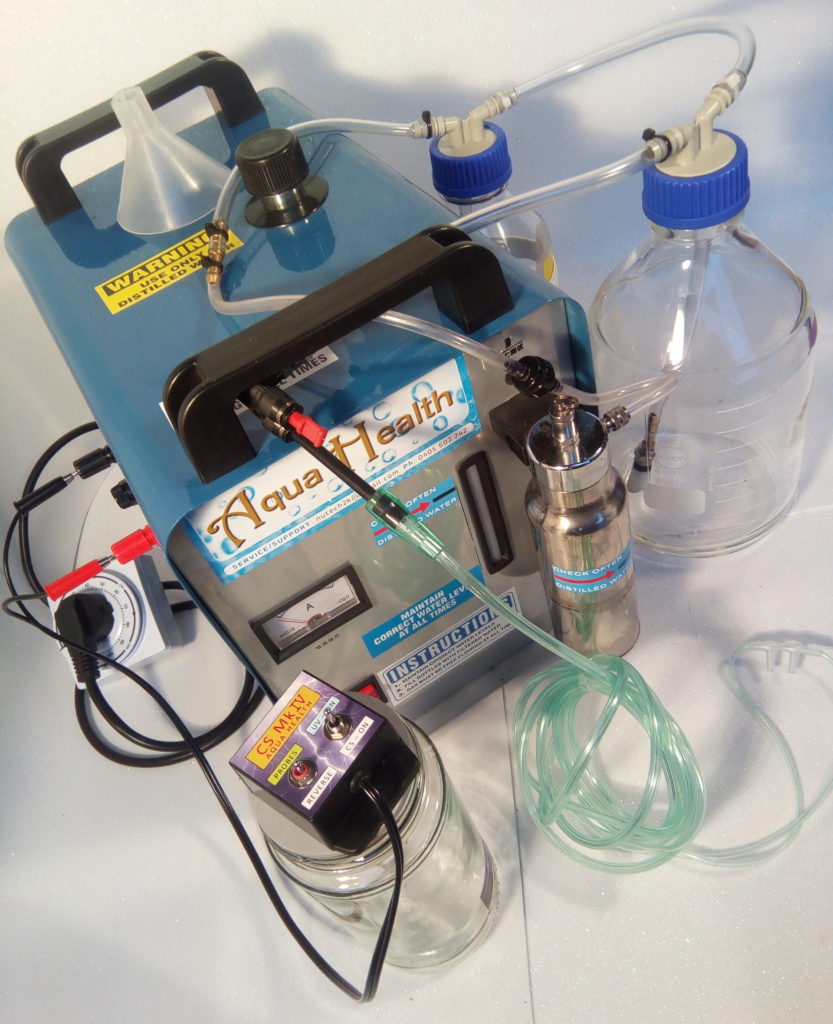 Silver has a history of successes in medicine going back more than 7000 years and its properties in PREVENTING MANY DISEASES….accelerate the healing of wounds and FIGHT INFECTIONS, PRESERVE DRINKING WATER and preserve food.
In recent times it is said over and over, "There is no magic Bullet"
Peer Reviewed Research Papers suggest there is indeed a 'SILVER SOLUTION' to the misery that diseases cause all over the world today.
DISEASE PREVENTION 101 – What is the ONE THING MISSING in all the advice pouring out of the media every day? How many lives could have been saved with EARLY TREATMENT ON first symptom OF ANY DISEASE? – Think about it -Does it make sense to advise anyone to just go home and isolate and let the disease incubate and take hold? Surely that is crazy advice for any protocol in handling any disease condition! Let's get wise and snuff out the first symptom, be it a simple Cold, Influenza, Herpes,or a host of other disease conditions. TRUMP showed the world the importance of TREATING EARLY. I feel sure many folk would be alive today had they had proper antiviral Treatment offered to them. In Australia only TGA approved Treatment is used.
CONSIDER THIS: With your own SILVER NANOPARTICLE GENERATOR ON HAND YOU CAN TREAT ANY SYMPTOM IMMEDIATELY – Sore throat, Cough, Runny nose – Nasal spray is ideal for nose respiratory problems, Rash, Skin Infection eg:Shingles, Crotch itch.
"Viruses form the most substantial causes of disease and death in the world"
Whatever the problem we hope you will discover the MIRACULOUS HEALING POWER OF SILVER! Healing can be complex especially with underlying chronic conditions so I am offering you a chance to test it for your self. YOU be the judge!
Silver Nano particles are becoming the most common used thanks to their unique features and small size ( 10nm to 100nm)..able to interact with viruses, bacteria and fungi and block functional operations (of the bacteria and virus)
BREAKING NEWS
My friend is in the most vulnerable bracket at 80 years old, he was a heavy smoker all his life until the Emphysema took over and would have killed him very quickly had he not given up some 23 years ago. At that time the Doctor gave him 6 months to live if he kept smoking. He had less than 50% lung capacity. A very dire state indeed if contracting any respiratory infection.
Each year he has the flu shot as a precaution. This year he has been very concerned for his health and goes to extreme measures to sanitize his home, his door knobs constantly wiped and was wearing a mask before we had to.
About ten days ago he was getting petrol and did not wear his mask nor was the Indian chap serving him who was chatting on the phone for some time before serving my friend. His droplets could have been filling the air with vigourous chatting on the phone as well touching the money change from one hundred dollars.
Three days later at 4 am my friend awoke very ill, high fever, no taste, vomiting, his airway partially blocked and difficult breathing. He was very very weak and considered himself very ill.
At about 7.30am he took a strong dose of colloidal silver he made himself.
This gentleman has been much of my inspiration in researching this subject over the last few months as it has been so successful in treating normal infections so very effectively for so many years.
At about 12.30 he took another large dose ( about 100 ml) and he was able to gargle with it and get it up the nose canal from the rear of the throat. In my case I squirt it up the nose and get it down the back of the throat that way.
The main point is to hit the virus in the upper respiratory canals where is first settles and makes base camp. It is so vital to hit it before it gets to the Lungs. In this case he doesn't think it had progressed to the lungs and by 4 pm he was able to eat with out bringing up food and the next day he was basically symptom free.
MY FRIEND HAS READ AND CHECKED THIS REPORT FOR ACCURACY – October 19 2020
Yes indeed miraculous when you compare this to all the stuff we hear on the media every day scaring the Hell out of us all. I have said from day one: TREAT THE DAMN THING! Now IVORMECTIN is a drug worthy of attention according to those some medical commentators – SEE A CRYING PLEA FOR IT'S USE
Even now they say very little about treatment. Just go home and stay alone thus letting it take-over. Our TGA has only approved one treatment so far from July 10. See my articles on this web site.
I hope this assists people to take charge of their health. No one else will sadly.
---
NOTE: All the following statements in the quotation marks are direct quotes from the PEER REVIEWED RESEARCH PAPERS
"Viruses still represent one of the leading causes of disease and death world wide…largely untreatable no more than 50 years ago. A BROAD SPECTRUM Antibacterial, Antiviral Treatment is needed more than ever."
"Nanoparticles are defined as clusters of atoms in the range of 1 -100nm which possess defined chemical, optical and mechanical properties and are extremely promising for their antimicrobial activity, which is believed to be linked to their large surface to volume ratio, thus opening up a whole new world of science and discovery."
"The main drawbacks for conventional for antimicrobial agents (antibiotics) are the development of multiple drug resistance and adverse side effects….silver nanoparticles are attracting great interest owing to their potent antibacterial and antiviral activity…..nano medicine is emerging as the fastest growing field in medical research"
-It helps to put these numbers into perspective. A human hair is around 75 microns (abbreviated 75μm) or 75,000nm (nanometers) in diameter. The relationship between a nanometer and that hair is similar to the relationship between one mile and an inch – one mile is 63,360 inches. A human red blood cell is 6,000-8,000nm across, and the Ebola virus is about 1,500nm long and 50nm wide.
"All viruses are strictly dependent upon a living host for their mRNA production and protein synthesis. Thus, all viruses replicate via a broadly similar sequence of events. The virus must first attach and penetrate into the cell. Once into the cell cytoplasm. The genome is liberated from the protective capsid and, either in the nucleus or in the cytoplasm, it is transcribed, and viral mRNA directs protein synthesis, in a generally well regulated fashion. Finally, the virus undergoes genome replication, assembles new virons,( the complete, infective form of a virus outside a host cell, with a core of RNA and a capsid) which are then released from the cell".
"Each of the described phases represents a possible target for inhibition, and SILVER NANO-PARTICLES have been found to poses a STRONG ANTIVIRAL potential, as they can inhibit the viral multiplication inside the host cell by preventing the replication or blocking the penetration of virus particles inside the cell cytoplasm."
"Microorganisms are unlikely to develop resistance against nanoparticles, in comparison to antibiotics, as nanoparticles tackle multiple targets in the microbe, which means that they would have to develop simultaneously a set of mutations to protect themselves…..have opened up whole new strategies against a wide array of pathogens."
"Silver has a history of successes in medicine going back more than 7000 years and its properties in PREVENTING MANY DISEASES….accelerate the healing of wounds and FIGHT INFECTIONS, PRESERVE DRINKING WATER and preserve food".
"Before antibiotic therapy, silver was used worldwide for its antiseptic activity, specifically for open wounds and burns." "from the 1990's certain strains of bacteria were generating resistance to antibiotics and became so life threatening that silver has made a remarkable comeback as a supplemental" or alternative medicine.
"A wide range of silver nanoparticles has emerged in consumer products, ranging from medical and healthcare devices to home applicances and cosmetics. Silver is used worldwide for its antimicrobial activity in a huge number of applications eg:Personal care products, medical devices, wound dressings, washing machines, computer keyboards, textiles, sterile clothes and materials for hospitals supplies to prevent infections. Silver impregnated catheters."
**Spray the FACE MASK each day for extra protection. Spray any surface where protection is needed**
MORE INFORMATION IN SUPPORT OF COLLOIDAL SILVER – WHY IS IT SO SPECIAL?
---
Ponder on this thought for just a minute and see if you see a blinding light!
Consider if you had STD like VD or Syphilis or Ulcers all over your back, severe ear ache or any other illness that will consume you and just get worse, late stages of syphilis can cause tumors, blindness, and paralysis. It can damage your nervous system, brain and other organs, and may even kill you. SO IF YOU WENT TO THE DOCTOR AND WAS TOLD TO JUST GO HOME AND ISOLATE WHAT WOULD YOU THINK??? – Is there any serious disease condition where a patient is just told to go home, except when it is too late and time to get your affairs in order and pass to the next world? We hear the MANTRA this is a DEADLY DISEASE and for months we heard from our HEALTH OFFICERS THAT "THERE IS NO CURE-THERE IS NO TREATMENT". This of course has been long disproved but they are still not advising or telling anyone about such matters. Andrew Bolt, Alan Jones and others of the Herald Sun and Sky News have done their best to wake people up on at least one possible treatment but it seems it is left to us as individuals to take it into our own hands.
Very quickly they pounced on anyone offering possible treatments ( TV Evangelest – Colloidal Silver, MMS fined $150k) Dan Andrews our beloved Premier here in Victoria Banned Hydroxychloroquine and the QLD premier even put a 6 month jail term on any Doctor prescribing it as a Treatment despite many encouraging published papers. Instead they choose to quote a negative fraudulent paper as explained by Andrew Bolt . Truly, we as a nation have gone insane.
In just the last day Sept 23 the brother of a lost Autistic boy and other volunteers were prevented from searching for the lost boy as they would be exceeding their 5 km distance Covid19 restriction. He was found DEAD! The police say there is no suspicious circumstances but on any view it is very suspicious. So very sad that we have LOST COMMON SENSE AND CONTROLLED BY PETTY REGULATION that is nonsense to reality. Many would agree 5k distance regulation has NO SCIENTIFIC BASIS especially looking for a lost Autistic Boy in the bush! There are no words I can publish to describe this utter insanity!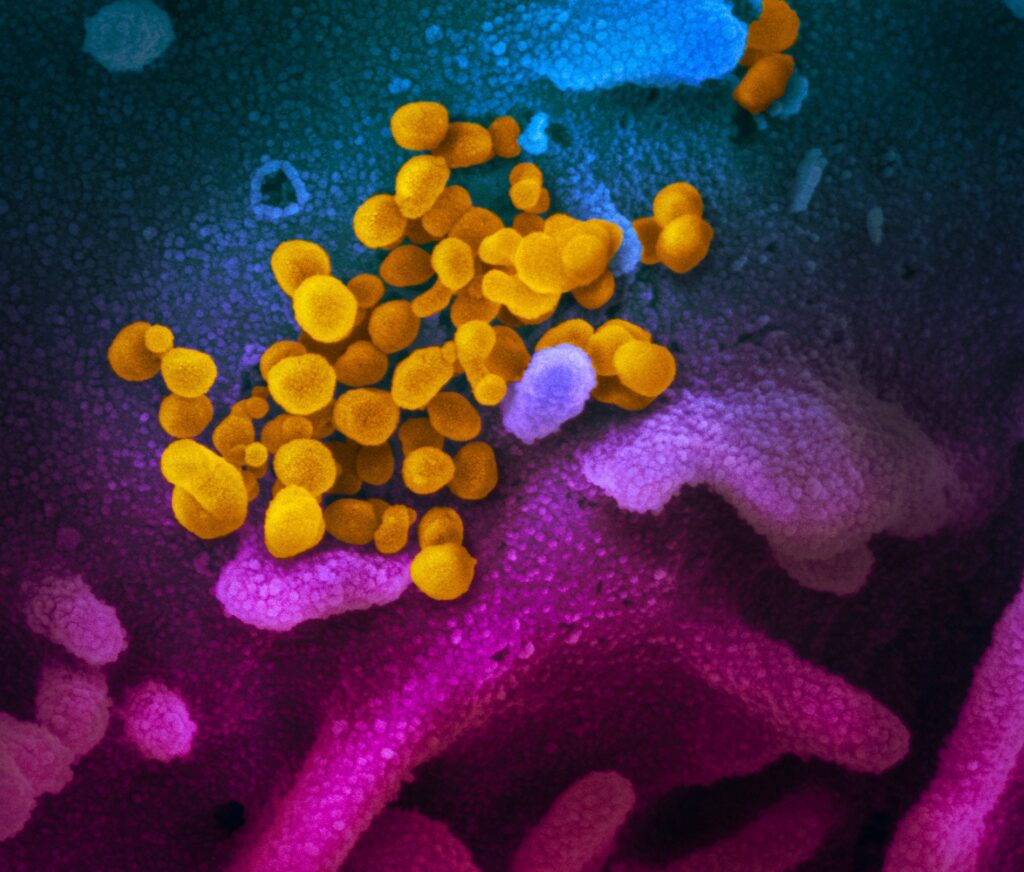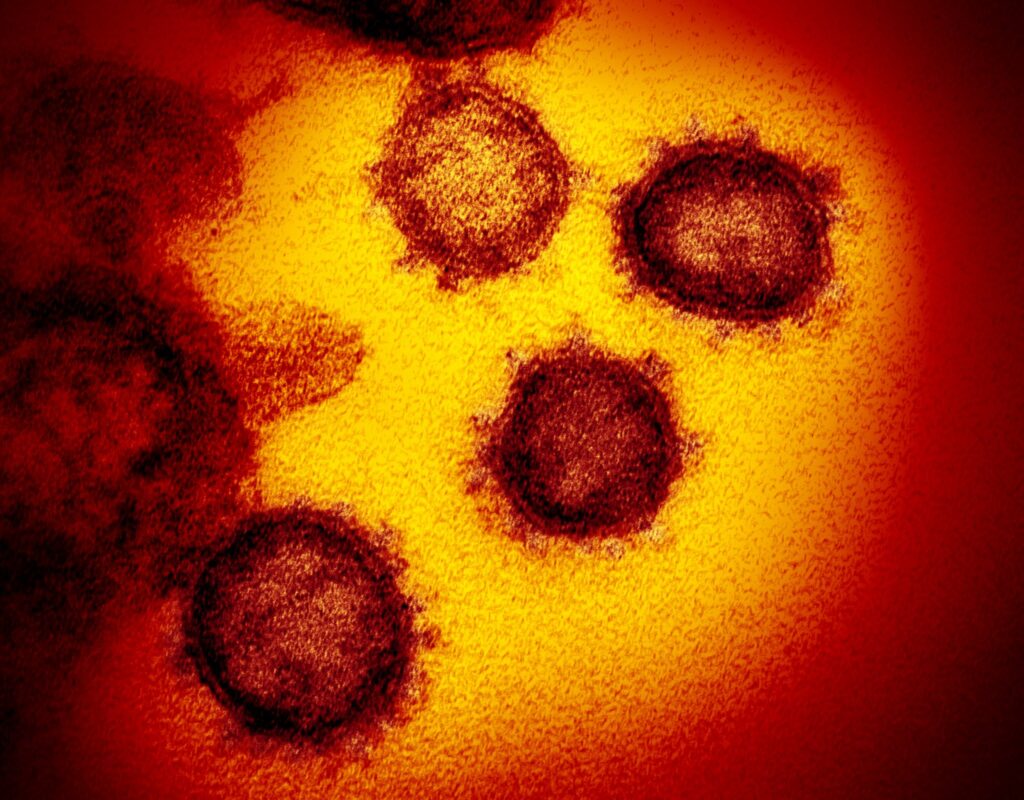 AQUA HEALTH –

HYDROGEN /OXYGEN – WITH COLLOIDAL SILVER – Mk4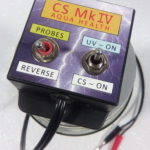 Quick Links – LEARN ABOUT THERAPEUTIC HYDROGEN – Welcome to the cutting edge of Health Science. We hope it assists you on your journey to better Health and Recovery and Health research.
DISCLAIMER: We have a limited production run of only five units to enable trials and evaluation as to the efficacy of these units and HYDROGEN/OXYGEN MEDICINE. These units are not TGA approved so we do not sell these units for breathing purposes EXCEPT TO RESEARCH DOCTORS who are able to test and evaluate. For everyday use it is suitable to use topically and for treating water for topical use. HYDROGEN MEDICINE has a solid background of research particularly over the last ten years and its benefits well documented. Please down load the published papers for further information. The Testimonial information is my own experience except for the head Cancer case which came from George Wiseman in Canada who introduced me to this technology. For me this application of Hydrogen is extremely exciting and I encourage the Researchers to test the healing abilities of Hydrogen/Oxygen Healing ability with Covid 19 patients who have had ACE2 lung damage. It could have great benefits. No doubt there will be some research over seas and I will post any updates. If only we could test it here but we seem to be stifled. This technology seems to be ahead of its time for now but its time will come as its benefits are well proven in the published material. I hope some researchers here in Australia will will take up the challenge and put it to the test.
SOME TESTIMONIAL RESULTS WE HAVE WITNESSED AND ACHIEVED BY USING THIS THERAPY
LIMITED PRODUCTION RUN IS CLOSED: We are proud to present these very unique Vital health aids for Today's challenging times. Stay HEALTHY AND ALIVE FOR A BRIGHT FUTURE. Note that we only have a limited production run as we will focus on other research projects in the near future. Stocks as at July 7-2020 : 6-AQUA HEALTH UNITS WITH Mk4 COLLOIDAL SILVER ACCESSORY and 58-COLLOIDAL SILVER Mk2 UNITS WITH UV Enhancement. I think with our extensive research we can claim worlds best units and it has only been achieved with the advice of a DR of Chemistry who I am grateful to for his brilliant mind and guidance.
INTRODUCING: AQUA HEALTH – THE UNIVERSAL MACHINE THAT DOES IT ALL – It produces HYDROGEN and OXYGEN vital for our health and Rejuvenation. Until now it is little known that HYDROGEN plays a vital roll in our Health maintenance and Treatment of many diseases. See the video presentations to learn more and how to take advantage of this new knowledge. See Dr Sircus book HYDROGEN AS MEDICINE. quote: Hydrogen Medicine will be a true turning point for patients and the practice of medicine. What will be established will stand the test of time, a pillar of truth centered on the three essential gases. It is an exciting moment for me and for the world of medicine that will benefit tremendously from hydrogen. In a thousand years we will still see hydrogen running the sun as well as it being established as the primordial gas of medicine.(end)
AQUAH HEALTH is so versatile and truly unique with many features as discussed in the literature: BREATH LIFE GIVING OXYGEN/HYDROGEN (for research purposes) – CHARGING AND HYDROGENATING WATER FOR ALLEGED HEALTH BENEFITS AS ESTABLISHED IN THE LITERATURE – EASY TO TREAT SKIN PROBLEMS – MAKE your own COLLOIDAL SILVER with bonus accessory. MAY PROVIDE HEALTH MAINTENANCE IN THIS PANDEMIC WORLD and much more. VISIT EDUCATIONAL AND TESTIMONIAL PAGES
OTHER LINKS SEE DR GOLD AND WHAT HAPPENED TO HER USING HYDROXYCHLOROQUINE SUCCESSFULLY